NEWS FROM BCCI
BCCI survey: 65% of entrepreneurs are ready to participate in online events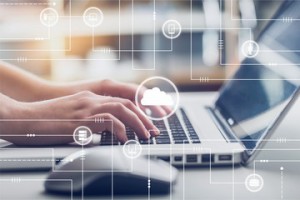 The Bulgarian Chamber of Commerce and Industry continues to adjust its activities and services to the current situation and actively introduces information technology in its daily work. In this regard, BCCI conducted a survey on the interest of companies in online business meetings and exhibitions.
Most of the companies that took part in the survey expressed interest in participating mainly in B2B meetings (88%), electronic exhibitions (58%), as well as in online information events and conferences. Additionally, companies are interested in participating in interactive company and product platforms, such as the BG Barcode catalogue.
A positive fact is that almost 65% of the surveyed entrepreneurs state that they feel prepared to participate in online events and do not need additional assistance in this regard.
The interest of companies in different regions and markets is evenly distributed: for example 36% of companies are interested in India, 35% - in China, and about 30% in the Central and Western European countries, including Bulgaria's neighbouring countries. Interest is expressed in contacts with more distant partners from North and South America, but to a lesser extent.
Regarding the sectoral orientation of online events, Bulgarian companies are interested in mainly in the food industry, mechanical engineering, chemical industry, retail trade, ICT, textile industry, transport and logistics, etc.
Half of the participants in the survey have a ready electronic presentation of their activity and products, as well as offers for potential customers.
According to the survey, 65% of companies feel prepared to look for foreign trade partners remotely. In view of the dynamic economic environment, tracking innovations in information technology and foreign trade is mandatory.
In order to establish international contacts and support the internationalization of SMEs, BCCI is developing a program for holding a series of online bilateral meetings with entrepreneurs from around the world, as well as online exhibitions