NEWS FROM BCCI
On 4 June a regular General Assembly of the Bulgarian Chamber of Commerce and Industry was held
Tsvetan Simeonov was re-elected as President of the Board of Directors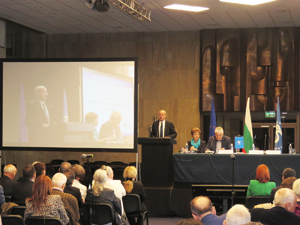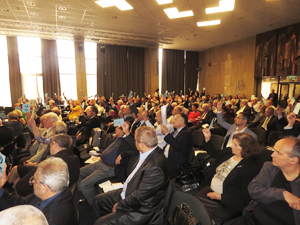 A new 87-member Board of Directors of the Bulgarian Chamber of Commerce and Industry (BCCI) was elected during the 34th regular General Assembly of the Chamber, held on 4 June.
Tsvetan Simeonov was re-elected as President of the Board of Directors of BCCI. Krasimir Dachev and Todor Tabakov were elected as Vice-Presidents of the Board of Directors.
As members of the new Executive Council of BCCI, in addition to the President and the Vice-Presidents, were elected Valentina Zartova, Vasil Todorov, Gena Sabeva, Emil Peev, Ivan Stoimenov and Lachezar Iskrov.
The Guidelines for the activity of the Chamber in the period 2019 – 2023 adopted by the General Assembly include: creating a more favourable environment for Bulgarian entrepreneurship, its sustainable and independent development; increasing the competitiveness and export potential of companies; developing the existing forms of flexible employment; encouraging the emergence of high-tech and highly productive jobs; preparing managers for corporate governance with artificial intelligence; regulating migration and improving the conditions for import of workforce which is deficient in the country; stable development of the Bulgarian economy; stimulating investment activity, including foreign investments.
The budget of the organization with revenues by directorates and expenditures by economic elements for the period 2019 – 2023 was approved.