NEWS FROM BCCI
The Bulgarian Chamber of Commerce and Industry assumed the rotating presidency of the Association of the Organizations of Bulgarian Employers for 2019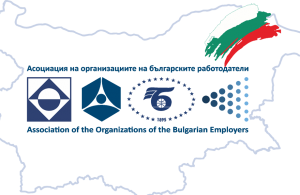 The Association of the Organizations of Bulgarian Employers (AOBE) unites the nationally representative employers' organizations – the Bulgarian Industrial Capital Association (BICA), the Bulgarian Industrial Association – Union of the Bulgarian Business (BIA), the Bulgarian Chamber of Commerce and Industry (BCCI), and the Confederation of Employers and Industrialists in Bulgaria (KRIB).
During a meeting of the Association, a report on the activities of AOBE in 2018 was presented by the current rotating president - the Bulgarian Industrial Association. For the previous year, the AOBE has prepared and submitted to the respective competent institutions and the public 45 positions, letters, complaints and signals. In addition, it has held two press conferences and over 20 meetings with representatives of the executive, legislative and judiciary power.
The participants in the meeting discussed current issues subject to appropriate action and response from the AOBE, including the need to take measures to improve the business climate in the country, the labour and social security legislation, and a comprehensive reform of the energy sector. The celebration of the 100th anniversary of the International Labour Organization (ILO) and the participation of the AOBE as a partner in the International Scientific-Practical Conference "ILO and Bulgaria - 100 years and looking forward" which will be held on 27 and 28 June in Sofia were also discussed.