NEWS FROM BCCI
BCCI Survey: Germany is the most preferred destination for business trips and cooperation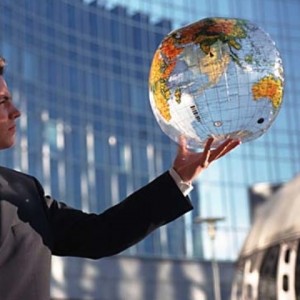 Germany is Bulgaria's largest and most important trading partner. This is confirmed by a survey of the Bulgarian Chamber of Commerce and Industry conducted among businesses. More than 43% of companies cite Germany as a country with which they are interested to develop economic cooperation. In last year's survey, the country was second after China, but due to the trade disputes with the United States, the language barrier and its geographic remoteness, China falls behind in this year's study.
Turkey, Switzerland, Russia and the UAE are the other countries in the top five. With some of them - like Turkey and Russia – Bulgaria is registering a decrease in commodity exchange for various reasons. With Turkey – because of the depreciation of the Turkish lira and the inability to buy the same quantities of raw materials, and with Russia because of the still existing embargo in some sectors. Switzerland, on the other hand, registers a huge jump in business travel interest – from the 20th place in last year's survey, this year the country occupies the third place.
Over 77% of Bulgarian companies are interested in economic cooperation with foreign partners in order to increase the export of their products; 28% of companies are looking for a good partner to import goods; 44% need a partner for co-investment in Bulgaria and 14% for investment abroad.
The Bulgarian business is mainly interested in partnerships with companies in the field of machinery and equipment (43%), services (26%), food and beverages (24%), construction (19%), etc.
Nearly two-thirds of companies are not fully aware of the business and trade conditions in the countries with which they want to have business relations, and the BCCI has experience in establishing sustainable business relationships and is ready to respond to any interest on the part of the business. The Chamber can present good practices and specific features of perceiving the business culture and the ways of doing business.
Trade with third countries is one of the main topics of interest to business. The EU's Free Trade Agreements, the Eurasian Economic Union, and the 16+1 Initiative (CEEC and China) are the other top themes for which businesses want BCCI to organize events, the survey results show. Since a lot of information is already available on the Brexit topic, the participants in the survey do not have a special interest in BCCI organizing special events dedicated to it.
More than 66% of the companies that took part in the survey, which have participated in the delegations organized by BCCI, assess them as excellent or very good. This includes the events programme, the organized meetings with foreign partners, the flights, transfers and hotels.