Eurobarometer: 85% of Bulgarians support linking EU funds to the rule of law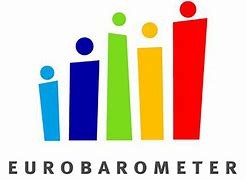 Four out of five Europeans (81%) believe that the EU should only provide funding to Member States that respect the rule of law and democratic values. This is clear from the latest opinion poll commissioned by the European Parliament.
In Bulgaria, support for this statement is even higher. 85% of Bulgarians surveyed agree that "the EU should provide funds to Member States only if their government applies the rule of law and democratic values."
The results of the survey show an equally high level of support for this position in all EU Member States, with relatively few differences.
"The European Parliament has made it clear that EU reconstruction funds should not be allocated to governments that do not respect fundamental democratic values ​​and do not respect the rule of law. This survey confirms that the vast majority of EU citizens agree with this position. "Those who constantly undermine the values ​​of the European Union should not expect funds from it," said European Parliament President David Sasoli.
According to a Eurobarometer survey, 53% of European citizens fully agree that there should be effective monitoring. In Bulgaria this percentage reaches 60%. And 32% of European citizens (and 29% for Bulgaria) are more likely to agree with this statement. Only 8% of EU respondents on average do not share this opinion.