NEWS FROM BCCI
BCCI Survey: Germany is again the most preferred destination for business trips and cooperation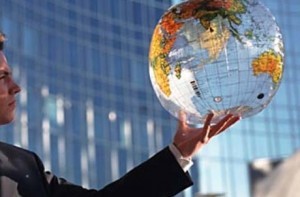 Again Germany is in the leadership position on the interest of Bulgarian business towards economic cooperation. This shows the data from the conducted survey of the BCCI. 38% of companies indicate Germany as a country with which they have an interest in trading and partnership. This is logical in view of the fact that the country is also our largest and most important trading partner (for the period January-October 2019, exports increased by 3.2%, reaching over 7.2 billion, which is 15% of total exports).
Turkey retains the second place, and China and the USA are in the 3rd position, followed by the UK, Greece and Poland. With Turkey we notice a decrease in exports due to the fall of the lyre and the inability to buy the same quantities of raw materials, but at the same time there is an increase in imports. With China, we observe an increase in commodity exchange, increasing exports (by 4.3%) and imports (by nearly 12%). Probably the situation on the Asian side will slow the trade flows with Bulgaria because of the complications of the Corona virus.
According to 65% of the respondents the export of goods is the basis for the interest of Bulgarian companies in cooperation with foreign partners. The second position remains the search for a partner for a joint investment in Bulgaria and third place occupies the interest in importing goods. Only 5% of the respondents stated that their interest in economic cooperation was related to the search for a partner for a joint investment abroad.
Bulgarian business has an interest mainly in partnership with companies in the field of food and beverage (24%), machinery and equipment (19%), metallurgy (14%), services (12%) and others. Companies have an interest in the field of tourism, ICT and wood processing.
Trade with third countries is a leading topic that evokes the interest of the business. The EU's free trade agreements, the CEE-China Cooperation Initiative (17 + 1), the Eurasian Economic Union are the other leading topics for which the business wants BCCI to organise events, according to the results of the survey. The theme of Brexit also aroused interest due to advanced negotiations and uncertainty of the future development of EU-UK relations.
Over 62% of the surveyed companies, involved in the BCCI delegations, evaluated their organization as excellent. This includes the program of events, ensured partners from abroad, flights, transfers and hotels.