PROGRAMMES & PROJECTS
53 projects for improvement of the public environment and social infrastructure will be financed under "Beautiful Bulgaria" in 2021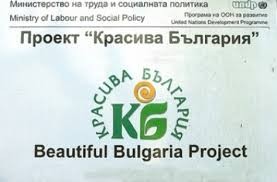 53 project proposals have been approved for funding this year under the Beautiful Bulgaria Project of the Ministry of Labour and Social Policy.
The projects are to improve the public environment and social infrastructure. Of these, 51 are of municipalities and 2 are of third parties (State Archives Agency - Veliko Tarnovo and Technical University of Gabrovo). With their implementation, nurseries and kindergartens, schools, administrative buildings, health, sports and social facilities, cultural and community centres will be renovated and repaired.
The total value of the projects approved is 11.9 million BGN. Of these, 5 million BGN are provided under the Beautiful Bulgaria Project and the rest are co-financed by the beneficiaries.
It is expected that at least 625 persons will be employed in the implementation of the approved project proposals, of which at least 235 will be from the ones registered as unemployed in the labour offices. Within the framework of the Beautiful Bulgaria Project, 20 qualification courses will be held, which will help the training and the subsequent successful realisation on the labour market of over 230 unemployed persons.