TOURISM AND TOURISM INDUSTRY
Over 80% of tourist trips in 2020 were in the country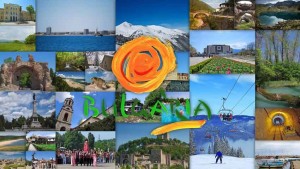 A total of 490.7 thousand Bulgarians travelled in the first quarter of 2020.
83.3% of them visited places in Bulgaria, 14.2% - only abroad, and 2.5% travelled both in the country and abroad, the National Statistical Institute reported.
Compared to the same quarter of 2019, the total number of travellers over the age of 15 decreased by 47.2%.
In the first quarter of 2020, 581.7 thousand or 95.1% of the total number of personal trips were registered as independent. The relative share of solo trips without reservation in the country is 98.0%, and of those abroad - 74.7%.
In the structure of expenditures by species with the largest relative share in the country are those for food - 37.4%, while abroad are the expenditures for transport - 35.2%.
In the first quarter of 2020, the average personal travel expense of a person aged 15 and over was BGN 151.75 in the country and BGN 674.37 abroad. At the same time, the costs per person for a professional trip are on average BGN 155.45 in the country and BGN 1,237.85 abroad.