UPCOMING EVENTS
Virtual Conference: The Art of Selling Consulting Services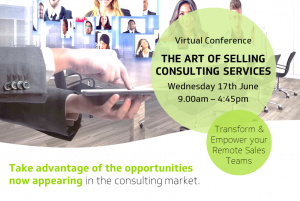 In continuation of the successful partnership between the Bulgarian Chamber of Commerce and Industry and SBR Consulting, we are presenting to your attention information about an upcoming virtual conference "The Art of Selling Consultancy and Professional Services" which will take place on 17 June 2020.
Key Takeaways
Develop the right mindset to counter COVID-19: pro-actively win business.
How to generate a predictable flow of client leads using LinkedIn.
Learn best practice effective first remote meetings with potential new clients.
Learn the necessities of selling when building a practice.
Learn how to better manage the time of Business Development activities.
Improve the ratios of your Business Development pipeline.
Learn how to improve your dialogue with potential prospects via the phone or VC.
You can get acquainted with the agenda and the speakers HERE.
More information is available at the website of the event HERE.