NEWS FROM BCCI
BCCI's Honorary Diploma for Confindustria Bulgaria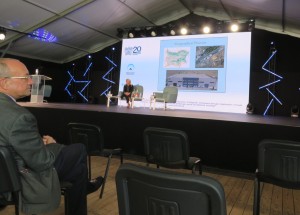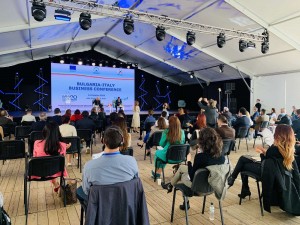 With a series of events in Sofia the association of Italian enterprises in Bulgaria "Confindustria Bulgaria" celebrated its 20th anniversary
Italy is one of Bulgaria's main trading partners. Italian companies are among the leading investors in the country. That is why BCCI's cooperation with partner organizations from Italy is of particular importance.
This week Confindustria Bulgaria celebrated its 20th anniversary with a series of events. The President of the Bulgarian Chamber of Commerce and Industry Tsvetan Simeonov presented an Honorary Diploma to Maria Luisa Meroni, head of the organization, for the long-standing fair and effective cooperation; for the contribution of Confindustria for the expansion of the Bulgarian-Italian business relations; for active work in the field of trade and economy, as well as in industrial relations.
The partnership of BCCI and Confindustria Bulgaria is expressed in the joint organization of business events promoting bilateral economic relations, as well as in support of specific business ventures.
Confindustria Bulgaria is among the active organizations participating in the Club of Mixed and Foreign Chambers in Bulgaria.