NEWS FROM BCCI
Export Hub Bulgaria with a new website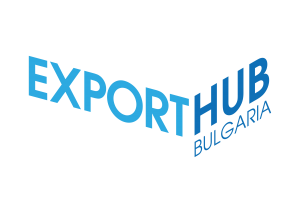 "Export Hub Bulgaria" has a new website containing up-to-date information about the initiative which was created by 16 Bulgarian public and private organizations in support of the business community. BCCI is among the founders of the hub.
At www.exporthub.bg all interested parties can find information about the upcoming events organized within Export Hub Bulgaria, international initiatives and events with export orientation from the partners of the Hub, analyses of the status of SMEs in Bulgaria, international market research, bilateral trade agreements, news and useful links.
The future training program for the development of the export potential of Bulgarian enterprises is to be announced, in which 15 pre-selected companies will take part.
BCCI, as a partner of "Export Hub Bulgaria", provides relevant resources and experts to present the models for building the right strategy for interested companies in offering their products outside Bulgaria. As part of its commitments to "Export Hub Bulgaria", the Chamber carries out the following activities: organization of national and international events with information and business orientation; publishing business offers in international databases; assessment of innovation capacity of SMEs; providing information about the conditions and procedures for issuing foreign trade documents; providing information about the procedures for resolving commercial disputes through commercial arbitration and mediation; advising the participants in "Export Hub Bulgaria" on the implementation of the global supply chains standards (GS1).
You can follow Export Hub Bulgaria in the social networks: