NEWS FROM BCCI
BCCI survey: Are Bulgarian employers ready to hire foreigners from third countries?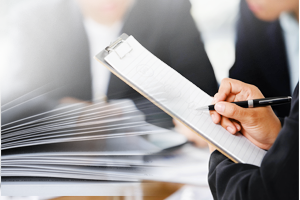 69% of Bulgarian companies that took part in a recent survey conducted by BCCI under the ERIAS – European Refugees Integration Action Scheme project say they need additional permanent staff, while 14% are looking for seasonal workers. A quarter of the surveyed employers do not need new workers at the moment.
Professionals with average qualifications are most in demand – needed by 62% of companies. 18% are looking for highly qualified employees, and 20% would hire workers without qualifications.
Only 14% of respondents have already hired foreigners from third countries (outside the EU). The others have no experience in this regard.
The companies that have hired workers from third countries say that they were mostly from Macedonia, Moldova, Russia, Afghanistan. Most employers were left with a good impression of their work: they are responsible and conscientious, willing to work and learn Bulgarian.
76% of the surveyed companies respond that they can hire foreigners from third countries if they have the necessary qualifications, experience and language skills.
Asked whether they have information about the necessary documents and procedures for hiring a citizen of another country residing in Bulgaria, 21% of the business representatives respond affirmatively, 44% do not have such information, 11% have partial information, and 11% have not been interested so far.
The survey shows that Bulgarian companies have multiple requirements for third-country nationals to be hired in the country, including professional and technical skills.
The results of the survey also show that there are jobs for foreigners from third countries in the sectors: construction, assembly works, machine-building, transport and logistics, trade, furniture production, woodworking, textile industry, etc.
Based on the presented data BCCI makes the following conclusions:
Most Bulgarian companies have little experience in hiring foreigners. Those who have done so are satisfied with their employees.
Qualification, experience and knowledge of Bulgarian are the most important prerequisites for hiring a third-country foreigner.
There is a need for simplification and speeding up of the procedure for issuing a permit for access to the Bulgarian labour market for foreigners, as well as more information for Bulgarian companies how to hire foreigners.
The key to hiring people from third countries is their desire to integrate, work and live in Bulgaria.
Follow the ERIAS Project on Facebook, Twitter и LinkedIn.