UPCOMING EVENTS
Bulgaria will host the 31st edition of the European Union Contest for Young Scientists 2019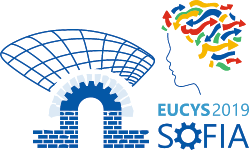 Bulgaria is to host the 31st edition of the European Union Contest for Young Scientists 2019 organized every year since 1989 with the financial support of the European Commission.
More than 150 participants from 40 countries will present 100 projects from 13 to 18 September in Sofia. Bulgaria has been taking part in the EUCYS contest since 1998. Over the years projects by Bulgarian participants have earned high marks and today many of them have successful careers at world technological giants.
At the contest, the students present their research to a jury that includes successful and prominent scientists from across the continent. Between the judging rounds the young scientists also have the opportunity to meet and share ideas with the best of their contemporaries at European level. The event is also open to the public; visitors can walk by the stands, explore the work of the students and ask them questions about their vision for the future. Through this, the contest creates an inspiring environment in which scientific thought and co-operation thrives.