NEWS FROM BCCI
Virtual training for third countries nationals on the topic: Entrepreneurship and how to start a business in Bulgaria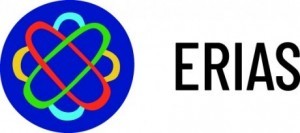 The Bulgarian Chamber of Commerce and Industry is organizing a virtual training for third countries nationals on the topic: Entrepreneurship and how to start a business in Bulgaria. The event is part of the ERIAS project (European Scheme for Integration of Refugees). It will take place on 21 May 2021 /Friday/ from 10:00 to 13:00 in Zoom.
Lecturers of the training are Prof. Dr.Daniela Bobeva and Ass. Prof. Dr. Radostin Vazov.
The main topics that will be covered are:
• Entrepreneurship in Bulgaria – first steps, challenges and solutions.
• Legal framework and funding of migrant entrepreneurship.
The training will be useful to foreigners from third countries that want to settle in Bulgaria and start a business. Information about the practical steps to become an entrepreneur will be presented together with data about the respective institutions, necessary documents, taxes, bank requirements etc.
Translation into Arabic and/or English will be provided according to the preferences of the participants.
Participants in the free virtual training should register by 20 May 2021. /Thursday/ here or by e-mail: interdpt@bcci.bg
Registerred participants will receive a link to connect in Zoom.
For further information: tel.: 02 8117489, BCCI, Directorate International Cooperation and International Organizations.