INVEST IN BULGARIA
Teva will manufacture Sudocrem in Bulgaria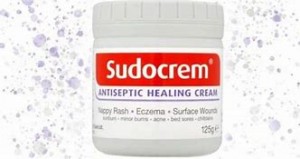 The Israeli pharmaceutical company Teva Pharmaceuticals has confirmed plans to close its Sudocrem production plant in Dublin with the loss of more than 100 jobs.
The company told staff at the facility in Baldoyle of its plan, which involves closing the plant by the end of 2022 and moving production to Bulgaria, in the town of Troyan.
Sudocrem has been produced in Baldoyle since the 1940s.
On 6 May, "We met with employees at our Baldoyle plant to inform them of the proposed closure of the site, as part of a wider programme to optimise our global manufacturing network. We know that this news is disappointing for many, but we'll do everything we can to support all our affected employees throughout this process," a spokesman for Teva said, cited by the Irish Times.
Sudocrem, which has been a household staple in Ireland for 90 years, is now available in more than 40 countries. An estimated 34.5 million pots are sold each year.
The balm was originally called Smith's Cream, and later was changed to Soothing Cream, which came to be pronounced as "Sudocrem" by Dubliners.