European Commission to raise Bulgarians' awareness of Recovery and Resilience Plan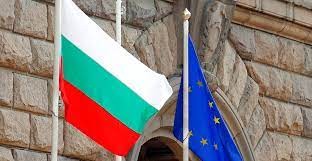 The benefits of Bulgaria's National Recovery and Resilience Plan are in the focus of an information campaign starting on 12 May at the initiative of the European Commission, the European Commission Representation in Bulgaria said.
The Head of the Representation, Cvetan Kyulanov, said that Europe invests substantial resources through NextGenerationEU to change the lives of Bulgarians for the better. He said it is wonderful that this campaign will draw the citizens' attention to the possibilities for greener energy for every household, better healthcare, science, and education, and new workspaces. Kyulanov hopes that people will seek additional information and get acquainted with Bulgaria's Recovery and Resilience Plan.
The information campaign will be on for a month. Its aim is to promote EU's recovery and resilience instrument among young Bulgarians. Different visual messages on the Internet and public open places in the cities will inform the citizens about the Recovery and Resilience Plan and the ways they can benefit from its projects.
Context
On April 7, the European Commission adopted a positive assessment of Bulgaria's Recovery and Resilience Plan, and the Council of the EU approved it on 3 May. This is a key step paving the way for the EU to disburse EUR 6.3 billion in grants under the Recovery and Resilience Facility (RRF). This financing will support the implementation of the crucial investment and reform measures outlined in Bulgaria's Recovery and Resilience Plan. It will play a crucial role in enabling Bulgaria to emerge stronger from the COVID-19 pandemic.