ANNOUNCEMENTS
Emergency epidemic situation in Bulgaria is extended to November 30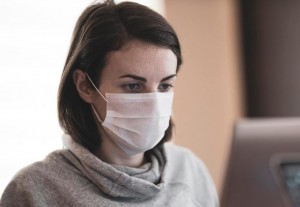 The Council of Ministers of the Republic of Bulgaria adopted a Decision to extend the term of the declared emergency epidemic situation, as of October 1, 2020 to November 30, 2020.
As of September 19, 2020, 18,733 patients and 753 deaths from COVID-19 have been reported in Bulgaria. The unfavorable development of the epidemic situation in the country continues, due to high mortality from infections caused by the new coronavirus, against the background of declining morbidity and maintaining the level of hospital treatment of patients with moderate and severe clinical picture.
The prolongation of the emergency epidemic situation and the implementation of anti-epidemic measures in the country aims to reduce the impact of COVID-19 on public health and the health system. This is especially important for the protection of the health and life of persons at increased risk of severe infectious disease - the elderly, people with chronic and oncological diseases and immunocompromised conditions, in conditions of simultaneous spread of seasonal influenza and COVID-19.