Назад
Invest Sofia presented the jobs in Sofia Platform to the newly formed Refugee Advocacy Board in Sofia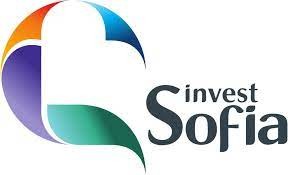 On the initiative of the Center for Sustainable Communities Development and the Bulgarian School of Politics, the team of Invest Sofia presented the Jobs in Sofia platform to the newly formed Refugee Advocacy Board. Our Senior Experts from the Investment Analysis Department, Joanna Dragneva and Georgi Brezin, met with refugees from Ukraine, Afghanistan, Iran, Yemen, Syria and Kuwait and gave guidance on the opportunities the website offers to people who have sought asylum in our country.
On Jobs in Sofia, any foreign national who wants to establish their daily life in Sofia and Bulgaria can search for a job by creating a professional profile and apply for vacancies that Invest Sofia's business partners publish on the platform. The website allows candidates to have their own profile, which is accessible to employers at any time. The website is available in Ukrainian, Russian, English and Bulgarian and was created by the Sofia Municipality and Invest Sofia in the first days after the war in Ukraine to help the refugees. To update the platform, Invest Sofia not only worked with companies in Sofia, but also collaborated with other major municipalities in Bulgaria.
The formation of the Refugee Board in Bulgaria is part of the project "Partnership for Sustainable Refugee Inclusion", implemented by the Center for Sustainable Community Development and the Bulgarian School of Politics with the financial support of the Active Citizens Fund in Bulgaria. Its members have already been trained in three modules and are currently implementing meetings with representatives of different institutions to acquire the necessary knowledge and skills to enable their integration, social participation and be able to provide assistance to other refugees in Bulgaria.
The feedback we received during the meeting was that the platform is both interesting and useful and although it was launched in connection with the refugee flow from Ukraine, it can be further developed and adapted to provide opportunities for asylum seekers from other countries such as Afghanistan, Iran, Yemen, Syria, Kuwait, etc.