NEWS FROM BCCI
Anti-crisis measures were discussed at the Ministry of Economy with representatives of employers' organizations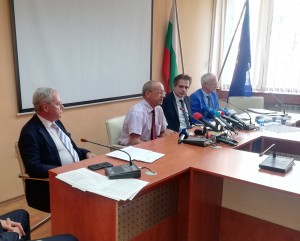 The new Minister of Economy – Mr. Lachezar Borisov discussed anti-crisis measures and measures for economic development with representatives of employers' organizations. The President of BCCI – Mr.Tsvetan Simeonov participated in the meeting. He supported the ministry's efforts to pursue structured dialogue regarding the country's economic stability, and stressed the need to simplify procedures in order to reduce the time needed for the support to reach potential beneficiaries. Mechanisms for wide information and popularization of the measures among the business should be sought, Mr. Simeonov noted. If necessary, funds for their marketing (promotion) should be allocated.
In order to improve the control over the transparent spending of public funds and to avoid and prevent possible corrupt practices, misuses, malpractices and non-standard relations, the Ministry of Economy has developed specific measures and almost full agreement has been reached with the employers on these measures. In this regard, it was agreed a full account of the achievements to be reported on the Ministry's website every two weeks, as well as to launch a phone for signals in case of irregularities. Minister Borissov proposed to the employers' organizations to become part of the supervisory body for distribution of EU funds at the Ministry of Economy.
Employers are expected to come up with specific proposals on controversial topics, in order to reach a full consensus and launch the economic plan.