Detailed presentation of the BCCI's brochure "Bulgaria in figures®"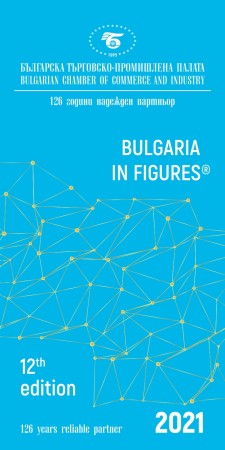 During the last week the Bulgarian Chamber of Commerce and Industry informed its members and partners about the twelfth published consecutive edition of the Chamber's brochure "Bulgaria in Figures®", which reflects only objective data gathered from the statistics and monitors the country's place in the international rankings.
Information about the achieved results in 2020 is provided, when Bulgaria and the world were facing the pandemic of COVID-19. The brochure reviews 27 classifications of international institutes and organizations which reflect our country's ranking, by assessing various criteria and their impact, serving as a prime reference for investors. Among these criteria are the business environment, healthcare, rule of law, competitiveness, digitalization and more.
Four consecutive editions of Infobusiness from the current week will present in detail the content of the new brochure.
Today you can get acquainted with the content of the first part HERE.