BULGARIAN ECONOMY
The latest issue of the monthly report on Bulgarian economy was released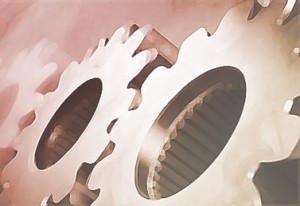 As a response to the outbreak of Covid-19, in the spring of 2020 Bulgaria introduced a State of emergency from 13 March to 13 May. After that period certain anti-epidemic measures remained relevant in a declared state of an emergency epidemic situation. The upsurge in new cases in the autumn months resulted in introduction of some new measures in late October and additional tightening in November.
Gross Domestic Product
In Q3 2020, GDP declined by 4.2% yoy, driven by lower export, while domestic demand went up. Both private and public consumption increased. The growth of the first reached 7.1% and was led by positive contribution of net tourism, formed as a result of lower non-residents expenditure on the domestic market. Investments went up by 1.1%, due to an increase in inventories, while gross fixed capital formation dropped by 1.4% led by lower investments in nonresidential buildings as well as structures and dwellings.
Gross value added declined by 4.4% yoy. Significant negative contributions came from trade, transport, accommodation and food services and industry (except construction), while GVA in construction, public administration and financial and insurance activities increased.
Short-term Business Statistics
In October, the decline in industrial and construction production accelerated, while retail trade improved slightly on the back of higher sales of non-food products. The larger decline in industrial output was related to manufacture of food products. The latter sector determined as well the decline in domestic and export turnover. Export sales dropped down by 10.8% yoy and were also on the back of lower sales of energy and basic metals. The decline in construction production reached 7.1% mainly due to building construction.
In November, both business climate and consumer confidence indicators fell due to worsened expectations. Business climate lowered for the first time since April. It was driven by marked decline in retail trade and construction expectations. Consumers were more pessimistic about the general economic situation and their financial uncertainty has risen.
Labour market and Productivity
In Q3 employment gradually began to recover after the shock in Q2 caused by the containment measures. The number of employed reached 3 588.8 thousand (according to ESA). The annual drop of employment slowed down to 2.6% yoy in Q3 from 3.3% in Q2. The most affected sector was trade, transport, accommodation and food services with a decline in employees of 8.3% yoy. At the same time, in information and communication employment seemed unaffected by the COVID-19 crisis and continued to grow constantly, up by 5.7% yoy.
The number of employees was by 77 thousand higher than in the previous quarter. The increase of 2.2% qoq was supported by seasonal employment during the summer months. The usual seasonal dynamics were observed in agriculture and construction, while in trade, transport, accommodation and food services employment decreased on a quarterly basis. The lower foreigners' travel had a negative impact on tourism, thereof the usual seasonal increase in employees in the sector was not observed.
The slower employment decline in the third quarter came together with improved labour productivity dynamics. Real labour productivity drop decelerated to 1.6% yoy in Q3 from 5.3% in Q2. Productivity decline was particularly obvious in agriculture, down by 9.7% yoy. Productivity dynamics improved in industry, up by 0.4% yoy, and in services, down by a slower rate of 0.7% yoy, as employment and gross value added in the latter sectors reported similar pace of change.
In Q3 labour cost optimization continued, but mainly reflected the decline in employees. In the activities most strongly affected by the pandemic - trade, transport, accommodation and food services, both employees number and compensation per employee kept decreasing, down by 8.4 and 3.7% yoy, respectively. In contrast compensation per employee overall in the economy went up by 6.7% yoy. It increased by a double-digit rate of 13.6% in industry and by 4.5% in services. Following the upward income dynamics, nominal unit labour costs growth remained strong, up by 8.5% yoy.
Inflation
The HICP inflation in November was 0% mom. Food and energy prices went up by 0.2 and 0.6%. The latter was mostly driven by higher prices for central heating and transport fuels. Developments in food and energy were almost completely compensated by a decrease in prices of services, down by 0.2%, mostly on account of cheaper hotel accommodation, as well as a 0.7% decrease in prices of garments and footwear.
The annual inflation in November decelerated to 0.3% yoy, down from 0.6% in October. These dynamics were observed in all major HICP components. Food prices accounted the most, as their increase slowed down to 2.8% yoy from 3.6% a month earlier, and to a lesser extent inflation in services, which decelerated to 2.3% yoy. The drop in energy prices was 8.3%, while core inflation lowered by 0.3 pps to 1.5% yoy.