BUSINESS OPPORTUNITIES IN BULGARIA
Business Cooperation E-Bulletin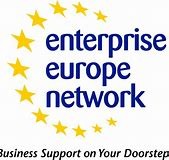 For more information, please contact Enterprise Europe Network
to the Bulgarian Chamber of Commerce and Industry
e-mail: een@bcci.bg Tel. +359 2/ 8117 505, 515, 525
BOBG20201204001
Honey producer from Bulgaria is open for acquisition or joint venture agreement.
This SME produces natural and organic bee honey. The production is ecological and the honey is made using innovative technologies. The product portfolio includes innovative goods, such us honey with roses. The company has a production base with an area of 6565 square meters.
Main advantages and innovation aspects:
Own production base
100% natural products, wide varieties of honey from Bulgarian ecologically clean region;
The company pays attention to the processing of honey in order to preserve its natural appearance and all the enzymes alive;
Wide range of products: interesting and innovative - herbal, forest, acacia, linden, sunflower, coriander, lavender, honeydew honey, honey mix with ginger or different bee products (royal jelly, propolis, pollen), ppread of honey & tahini, cream honey with natural fruit and herbs flavours;
Possess all necessary international certificates for organic and quality production.
This SME is ready to discuss the sale of company' shares or the establishment of a new joint venture in order to realize the full potential of their production base. The company is now looking for new foreign partners for joint venture or acquisition agreement.
BOBG20200702001
A Bulgarian manufacturer of herbal products is looking for distribution services agreement or/and commercial agency agreement
Bulgarian company operates in the field of manufacturing and trade in herbal products (medical cosmetics and nutritional supplements for various diseases). The company has been established in 2015 and offers a variety of herbal products. Their portfolio includes lotions and gels for inflammatory-degenerative diseases treatment of the musculoskeletal system; face and body cream with rose with regenerating epithelializing and anti-allergic effect; water herbal concentrates of 32 different herbal mixtures supporting the treatment of various diseases.
Herbs are the basis of medicines, and their products with herbal concentrate are made using innovative technology that preserves all healing properties. The company products are not only natural, but support the body's natural recovery. They include a number of medicinal herbs, such as Balkan ednimites, saturated with useful active substances. The products are based on many years of testing and development.The company has Hazard analysis and critical control points certification and is Good manufacturing practice complaint.
This SME would like to expand its business network abroad and is now looking for commercial agents and distributors.
BOBG20200803004
An innovative Bulgarian SME specialized in the production of castings is looking for manufacturing agreements and subcontracting
A leading and innovative Bulgarian SME specializes in the production of castings made of grey cast iron (according to EN 1561) and castings of nodular iron (according to EN 1563). The envisaged cooperation types are those under manufacturing agreement subcontracting. The partners are expected:
Under manufacturing agreement: to conclude agreement for manufacturing of castings.
Under subcontracting: to assign the production of castings under subcontracting.
The company is seeking a partner among the manufacturers of: mining and metallurgy equipment, industrial machinery, machine tools, wind power and hydroelectric power equipment, gear boxes. The main goal of the company is to expand to new markets through the establishment of reliable and long-term business relationships.