SCIENCE NEWS
25 scientists from Bulgarian Academy of Sciences – BAS are among the best in the world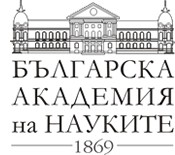 Twenty-five scientists from the Bulgarian Academy of Sciences (BAS) are among the top two percent of top scientists in the world, according to a ranking by Stanford University.
Bulgarian researchers are from different fields of science and occupy a leading position in the ranking of the American University in competition with millions of their colleagues from around the world.
The ranking groups all researchers in 22 scientific fields and 176 sub-fields. It is compiled on the basis of a complex analysis which includes information on the number of citations, H-index, corrected in co-authorship Hm-index, citations of articles within different positions of authorship and others.
Apart from BAS, the ranking also includes the names of scientists from Sofia University "St. Kl. Ohridski", the University of Chemical Technology and Metallurgy and other higher schools.