ANALYSIS AND PROGNOSIS
The Startup Ecosystem in Bulgaria According to the InnovationShip 2019 Report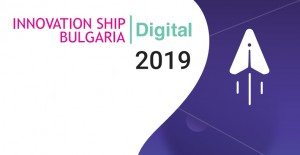 Bulgarian startups are developing solutions according to the latest global technological trends and almost half of them (47%) offer world-class innovation, according to data from the fourth annual InnovationShip report of the MOVE.BG Foundation's open digital network EDIT. Compared to the previous year's survey, there is an 18% increase of companies that believe they are innovating at a global level.
Another key finding from InnovationShip 2019 is that nearly 60% of startups consider their business as socially significant and contributing. According to the survey, the specialisation of Bulgarian companies in the spheres of automation systems, blockchain technology and the internet of things (IoT) is increasing significantly. This puts Bulgarian companies in line with global trends, the report concludes.
The study involved 233 innovative micro, small, medium and startup companies. They mainly focus on:
– platform building – 42% compared to 46% in 2018;

– big data analytics – 28% compared to 25% in 2018;

– machine learning and artificial intelligence – 32% compared to 23% in 2018;

– cloud computing – 25% compared to 19% in 2018;

– automation systems – 25% compared to a mere 5% in 2018;

– blockchain integration/API – 25%, which is about 10% higher than in 2018;

– Connectivity/IoT – 20% compared to 15% for the preceding year.
Key challenges for innovative digital enterprises include: timely access to funding (36%), qualified experts (33%), lack of institutional support (31%), and easy access to administrative services (25%).
You can find more data on the development of Bulgaria's startup ecosystem in edit.bg's publication. You can download the full InnovationShip 2019 report in Bulgarian and English.