BULGARIAN ECONOMY
The latest issue of the Monthly Report on Bulgarian Economy was released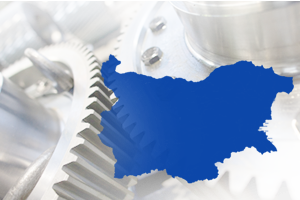 The new issue of the Monthly Report on Bulgarian Economy was published. It assesses the short-term dynamics of main economic indicators, with data published up to September 17 2019.
▌Gross domestic product
In Q2 GDP has continued to increase, supported by net export. The growth reached 3.7% yoy (non-seasonally adjusted data) and slowed down from 4.8% in Q1, due to the almost neutral contribution of domestic demand because of a decline in the change in inventories. Fixed investments increased by 1.3%, up from 0.6% in Q1. The acceleration reflected higher public capital expenditures. At the same time, both private and public consumption growth was weaker than in Q1. These developments, along with lower export growth, led to a decrease in import.
On the supply side, Gross Value Added growth accelerated. The rate reached 3.9% yoy with the highest contribution coming from public administration and real estate activities. The value added in construction increased by 6.6% yoy after a decrease in Q1.
▌Short-term business statistics
After the reported weak performance in June, short-term indicators had positive development in July. Industrial production and turnover returned to growth supported by both domestic and foreign industrial sales. Manufacture of food products and electricity, gas, steam and air conditioning supply had major contribution to the rise in domestic turnover, while manufacture of chemical products supported the growth in foreign sales. Construction production also followed an upward trend mainly due to higher building construction. Meanwhile, sales of computers, peripheral units and software and of audio and video equipment posted the largest increase in retail trade.
In August, the overall business climate indicator continued to decline, but remained above its long term average. The monthly value was 3.1 points lower than in July, as the assessment of the present business situation in all sectors was less favourable, and expectations deteriorated. Households' more negative expectations also led to a decrease in the consumer confidence indicator in August.
▌Labour market
In Q2 the labour force participation increased further due to activation, while working-age population was declining. The labour force (15-64) went up 1.4% yoy driving upwards the activity rate to 73.8%. Employment numbers increased across all 10-year age groups, as the increase in 1524 and 25-34, was the first since early 2018. Given the unfavourable demographic trends this broad employment improvement reflected higher labour market participation. Higher job opportunities resulted in a further decrease in the unemployment rate to a historical low of 4.2% (LFS).
Тhe overall employment growth (ESA 2010) slightly accelerated in Q2, up by 0.2%, mainly due to services. Agricultural employment continued to decrease, while employment growth in industry was sustained by construction but restrained by the negative dynamics in industry excl. construction. Job creation in services was broadly supported by all sub–activities.
▌Productivity
Productivity growth accelerated to 3.6% yoy in Q2, up from 2.8% in Q1, supported by higher real GVA in all economic sectors. The largest contribution came from services. Although industrial productivity growth lowered, the rate of increase in manufacturing, which is mainly exposed to external competition, remained significant at 8.8% yoy. Compensation per employee grew by 11.5% yoy (close to the Q1 reading of 11.2%). The upward trend was mostly driven by positive base effect in services (up by 13% yoy), and the indicator in industry was up by 8.8%. Reflecting productivity and compensation per employee dynamics in Q2, the overall nominal unit labour costs (NULC) went up by 7.7% yoy. Still, NULC in manufacturing continued decreasing, pointing to a lower labour costs pressure in the export-oriented activities.
▌Inflation
Food and services prices determined the annual inflation dynamics in July and August. After accelerating to 2.6% in July, the inflation rate edged down to 2.5% yoy in August. The contribution of energy goods to the overall price dynamics was very low. At the same time food prices increased by 5.1% and services – by 3.6% yoy in August. The acceleration in food inflation, observed since the beginning of the year, together with the increase in wages, pushed up the prices in some services such as catering, up by 5.6% in August.
Core inflation, which excludes energy goods and unprocessed foods, accelerated to 2.9% in July and slowed down to 2.7% in August.
The entire document can be downloaded here.