Назад
Address of the BSEC PERMIS Secretary General Ambassador Lazar Comanescu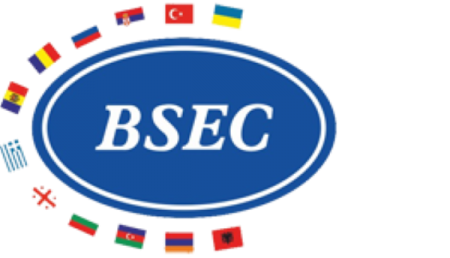 The Bulgarian Chamber of Commerce and industry being a member of the Business Council at the Black Sea Economic Cooperation received a Message of the BSEC PERMIS Secretary General Ambassador Lazar Comanescu. We are sharing it with the members and partners of BCCI:
"This year BSEC marks its 30th Anniversary. Indeed, BSEC - the first and oldest full-fledged Organization in the Black Sea area - was born in 1992 with the shared vision of its Member States for a common future that would transform the region into a zone of peace, stability and prosperity through mutual economic cooperation. During these 30 years, BSEC has asserted itself as a mature, inclusive and institutionalized Organization which has been instrumental in the promotion of regional cooperation and economic development.
Unfortunately, today as we prepare to acknowledge the achievements of our organization during its three decades of existence, we, the BSEC PERMIS, are deeply concerned by the grave developments and war taking place in our region which has been causing loss of innocent lives, immense human suffering and material damage.
It is our earnest desire that soon, reason and wisdom, dialogue and diplomacy will have prevailed for an urgent ceasefire, the cessation of hostilities and an end to the bloodshed. A genuine solution to the crisis can only be one fully compliant with international law. A very much needed return to an environment conducive to constructive economic engagement for the benefit of all Member States and the peoples of the region as a whole, would thus be possible."
In the first half of 2022 (1 January- 30 June 2022) we have the Moldovan BSEC Chairmanship. The Moldovan Priorities are under the motto "30 Years of BSEC.
The Moldovan Chairmanship focuses on the following topics:
Promoting cooperation in Environmental Protection and Blue Economy, Transport, Trade and Connectivity, as well as Culture and Tourism;
Streamlining the project-oriented dimension of the Organization;
Further increasing the visibility and activities of the Organization;
Enhancing cooperation between the BSEC and the Related Bodies, Observers, Sectoral Dialogue Partners, as well as other Regional and International Organizations, including further developing BSEC-EU interaction."
The BSEC Summit in Istanbul in June 2022 will commemorate the 30th BSEC Anniversary. Further information will come soon.
For full text of the Moldovan priorities please visit:
http://www.bsecorganization.org/chairmanship