Назад
Turkish company to invest BGN 5 Mln-plus in pergola production in Southern Bulgaria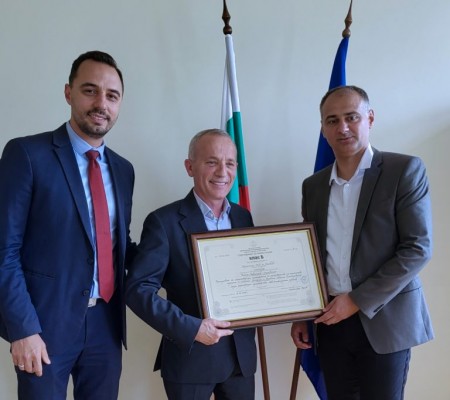 Turkish company Pergostyle will invest BGN 5.1 million in the construction of a plant for the production of aluminum pergola and glass structures in the village of Krepost, Southeastern Bulgaria. The investment will create 20 new jobs, said the Innovation and Growth Ministry after Deputy Minister Stefan Savov awarded Class B Investment Certificate to owner Ilhan Albayrak.
The certification is in connection with the expansion of the operation of the Turkish company in Bulgaria. The aim of the investment is to ensure additional production and warehouse facilities and increase the volumes of production for import to Europe, Asia and Africa in over 30 countries on three continents. Production is expected to start in 2025.
Deputy Minister Savov noted that since the beginning of the year the Innovations and Growth Ministry and the InvestBulgaria Agency have certified 13 projects, worth BGN 189.3 million. A total of 853 jobs will be created.
"We value Turkish investment and the excellent commercial and economic ties between the two countries, which are confirmed by the record-high levels of trade in 2022," said the Deputy Minister Savov.