Назад
Ukraine and Bulgaria form a common logistics space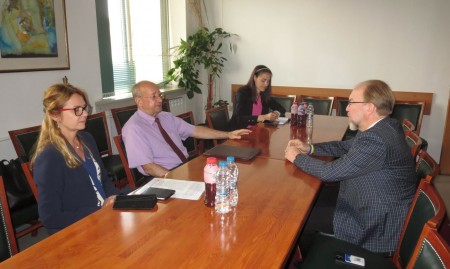 The practical steps of EU integration and business cooperation were discussed during a meeting between the President of the Bulgarian Chamber of Commerce and Industry Tsvetan Simeonov, the President of the Ukrainian Chamber of Commerce and Industry Gennadiy Chyzhykov, and the President of the Bulgarian-Ukrainian Industrial Chamber Liliya Ivanova.
Bulgaria is already an extremely important economic partner of Ukraine, Chyzhykov said, especially for exporters who need sea transport and access to ports. The two countries encourage the export from Ukraine of fuel, agricultural raw materials and many other goods through Bulgarian ports.
Tsvetan Simeonov discussed with the guests the vision, challenges and tasks of adapting logistics to the needs of bilateral business.
Bilateral cooperation of the chambers of commerce and industry was agreed, with the strong participation of the bilateral chambers, in the development of a platform for companies from both countries, planning to work together.
The logistics tasks for the business were discussed on 29 June during an online event aiming to promote cooperation in the transport and logistics sectors between business partners from Bulgaria and Ukraine.