NEWS FROM BCCI
Considering opportunities for wider dissemination of online dispute resolution methods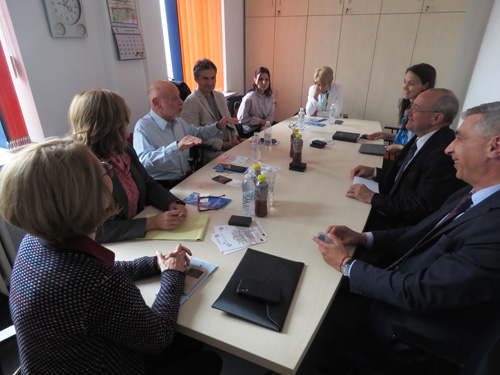 Prof. Victor Schachter, President of the Foundation for Sustainable Rule of Law Initiatives – USA, visited BCCI and met with the Chamber's management, the management of the Arbitration Court and mediators, partners of the Chamber from the Professional Association of Mediators in Bulgaria, and the Agreement and Mediation Center at District Court of Sofia and Sofia City Court.
This was the second meeting with Prof. Schachter at BCCI. The relationship between conflicts, mediation, arbitration and business was once again the topic of discussion. Special attention was paid to the opportunities for wider dissemination of online dispute resolution (ODR) methods.
Tsvetan Simeonov said that the digitization of alternative dispute resolution methods is key to their future success in Bulgaria. He presented the activity of the Arbitration Court at BCCI, whose Bulgarian version is fully digitized. An English online version is currently being created. The results of the e-MEDIATION project, which BCCI implemented together with the Law and Internet Foundation, as the leading partner, for developing an online commercial mediation platform, were also presented.
According to the participants in the meeting, mediation is still an exception and not a rule in Bulgaria. BCCI will continue to support the development of mediation, Tsvetan Simeonov said.