Назад
Bulgaria climbs four positions in 2022 World Digital Competitiveness Ranking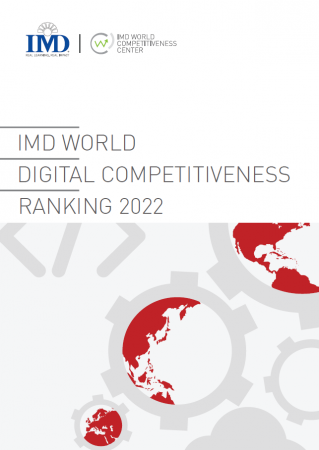 Bulgaria climbs four positions in the World Digital Competitiveness Ranking 2022 of the International Institute for Management Development (IMD), the Bulgarian Chamber of Commerce and Industry (BCCI).
The BCCI is an official partner of IMD - Switzerland in the world digital competitiveness survey. The digital ranking is an indicator of the level of development of digital technologies and the extent to which their application has an impact on business practices, administrative management and the functioning of civil society in the countries subject to the survey.
This year's results show an improvement in Bulgaria's ranking, which climbs to 48th place out of 63 countries, compared to last year when the country was 52nd out of 64 countries. Bulgaria showed moderate growth in two of the main criteria: knowledge and future readiness, while business agility, IT integration and adaptive attitudes showed the most positive trends.
The following areas were identified as Bulgaria's greatest strengths in digital competitiveness: the concentration of women in the research sector (11/63), high-tech patents granted (13/63), entrepreneurs' lack of fear of failure (06/63) and privacy protection by law (20/63).
For the first time in five years, the ranking is topped by Denmark, which displaces the four-time digital transformation champion, the USA.
The methodology of the World Digital Competitiveness Ranking includes monitoring and comparison on three main factors: knowledge, technology and future readiness, divided into a total of 52 criteria allowing to assess each aspect of the process of discovery, understanding, implementation and development of digital technologies in the countries participating in the ranking.
IMD is an international independent academic institution founded more than 75 years ago by business leaders for business leaders. It is based in Lausanne (Switzerland) and Singapore.