Назад
Bulgaria's GDP up 4% in Q2 of 2022 Y/Y, domestic demand growth slowed down - Finance Ministry report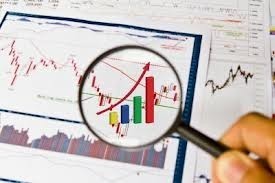 According to the Finance Ministry's Monthly Report on Bulgarian Economy published on Wednesday, in the second quarter of 2022 Bulgaria's GDP increased by 4% year-on-year as domestic demand growth decelerated. The lower consumer confidence led to a drop in the consumption of durable goods, resulting in household consumption growth slowing down to 2.1%
Gross fixed capital formation decreased by 8.1%, but for a second consecutive quarter that drop was compensated by a positive contribution from the change in inventories, with investment increasing by 18.1%.
The growth in export of goods and services sped up to 10.7% and that of import, by 16.6%.
In January-July 2022, the Consolidated Fiscal Programme reported a surplus of 1% of projected GDP.
At the end of July, government debt amounted to 20.6% of projected GDP, compared to 22.8% of GDP a year earlier.
In July, industrial production increased by 15.7% year-on-year.
In August, the business climate indicator went down by 3.4 percentage points due to worsening of the assessments in all sectors. Consumer confidence decreased by 1.3 points as the outlook for consumers' future financial situation worsened.
In the second quarter of 2022, employment registered an year-on-year increase by 1.3%, with the number of employed people exceeding 3,559,000. Employment in construction and in almost all services' activities (except wholesale and retail trade; repair of motor vehicles and motorcycles; transportation and storage; accommodation and food service activities) returned to the levels before the COVID-19 pandemic.
The annual inflation rate increased by 0.1 percentage points to reach 15% in August, mostly driven by food and energy products. Core inflation continued to accelerate and reached 12.1%.
In July, credit to the private sector saw an year-on-year increase of 13%, compared to 12.6% at end-June. Credit to households accelerated marginally to 14.9% at end-July from 14.7% at the end of June. The average rate of return on time deposits was positive at 0.21%.
The Monthly Report on Bulgarian Economy presents recent developments in main macroeconomic indicators. The publication is prepared by the Finance Ministry's Economic and Financial Policy Department. The full text of the document is available in English here.