FINANCE
Regular IMF Article IV mission brought to an end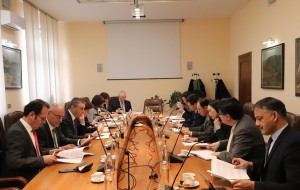 The regular IMF Article IV Mission held between 4 – 14 February 2020 has been brought to an end. During the mission the Fund's experts held meetings with representatives of the Ministry of Finance, the BNB and other institutions.
"With macroeconomic stability well established, Bulgaria's economic policy challenge now is to reinvigorate inclusive growth and sustained income convergence. This calls for supporting growth-friendly reforms and investment in people. Stronger institutions and better provision of public services are the key, which, in turn, would boost broader investment and productivity growth.", said the Concluding Statement.
You can see their conclusions here.