Назад
Balkan eCommerce Summit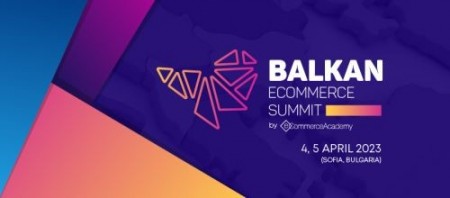 The eCommerce Academy is organizing a Balkan eCommerce Summit which will be held on April 4 and 5 at the Sofia Tech Park and will gather leading representatives of the field in the region. It will focus on presenting the latest trends and innovations in the field of e-commerce, promote the development of e-commerce in the Balkan region and create opportunities for growth and expansion of the business of online retailers.
Balkan eCommerce Summit will focus on three main topics - new trends in the field such as Live Shopping, global marketplace platforms such as eBay, marketing strategies for cross-border trade, tools to improve sales, cross-border logistics solutions, as well as key trends for each Balkan market. The forum will be attended by key representatives of industry organizations or market leaders who will share the latest information from the world of online trade. There will also be a large-scale expo area with more than 30 exhibitors, where companies specializing in logistics, payment tools, communication and sales optimization software, digital agencies, store creation platforms, marketplace platforms will be presented.
Speakers at the forum will include representatives of eBay, Httpool (official sales partner of Facebook/Meta in the Balkans), Mediapost HitMail, euShipments, Croatian and Macedonian Association of Online Merchants, international marketing experts from CEE Digital Alliance.