Назад
Israeli companies interested in joint projects with Bulgarian dairy enterprises - Economy Ministry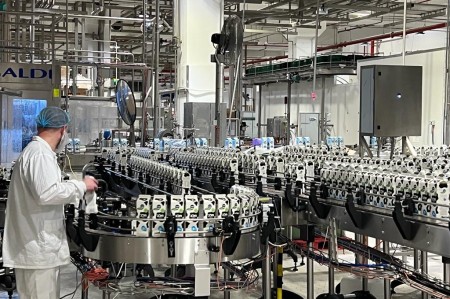 Israeli companies are interested in joint projects with Bulgarian enterprises in the dairy industry, it transpired during meetings of caretaker Minister of Economy and Industry Nikola Stoyanov in Israel with the leaderships of companies specializing in stock breeding and dairy products, and developers of software solutions in the sector.
Israeli farms have achieved some of the highest levels in milk production: an average of 12,000 liters per cow a year. At the same time, specialized software manages cow farms that gives full real-time information on every animal and analyses what needs to be changed in feeding and care to maximize production.
At a meeting with AKOL, the company that owns the IT product, Minister Stoyanov discussed the options for starting a joint project with Bulgaria's State-owned dairy company LB Bulgaricum. AKOL has been developing its product for 35 years now, and the company is monitoring all aspects of this industry in Israel. Among AKOL's clients are all producers and processors of milk, unions, and institutions. This interaction guarantees full transparency in the sector and better traceability of the entire process, it was underscored during the meeting.
Stoyanov also visited a cow farm in Shoval, one of the biggest cow farms in Israel, and got acquainted with the entire management process. "Our goal is for the Bulgarian State-owned company to invest in such a farm, because there is shortage of milk in Europe, and this will be a project with serious potential," the Minister commented.
The white hard brined cheese in Israel, regardless of its brand, is called Bulgarian cheese, it was noted during Stoyanov's visit to Tara Dairy, one of the biggest milk processors in Israel. Discussed were options for joint projects and promotion of import of more food products from Bulgaria.