Назад
Bulgaria adds another saussage to its TSG foods on EU list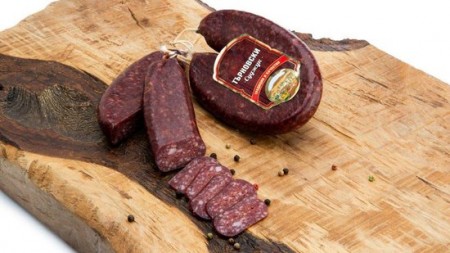 Bulgaria has added another air-dried sausage to its Traditional Specialities Guaranteed (TSG) foods on the EU list of TSGs, the Agriculture Ministry said Thursday. It thus became the EU countries with the second highest number of TSGs, seven in total.
The country with the most TSGs is Poland.
The seven Bulgarian TSGs are:
Pastarma Govezhda (salted and air-dried meat)
Lukanka Troyanska (semi-dry and pressed sausage)
Kayserovan vrat Trakiya (semi-dry cured meat)
Role Trapezitsa (air-dried rolled meat)
Tarnovski Sudzhuk (salted air-dried sausage)
File Elena (air-dried cured meat)
Lukanka Panagyurska (salted air-dried sausage)
The foods from the list can use a special EU designation which help protect them against fakes.
Tarnovski Sudzhuk has been made in Bulgaria for over 50 years now. During the air-drying and curing processes, the makers press the sausage to achieve the characteristic shape.
The initiative to register the sudzhuk came from a local association of producers of air-dried and cured meats. It applied with the Agriculture Ministry in 2020.