Назад
Bulgaria, Romania consider building two hydro-power stations along Danube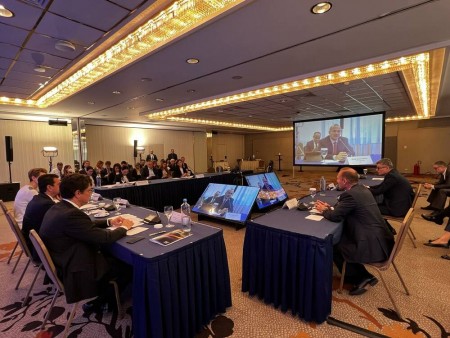 Bulgarian caretaker Energy Minister Rosen Hristov and his Romanian counterpart Virgil-Daniel Popescu discussed the opportunity for building two hydro-power stations along the joint section of the Danube between the two neighbours, Hristov's ministry said in a press release. The two officials met in Athens where they take part in the 1st Athens Ministerial Energy Dialogue organized by Greek Minister of Environment and Energy Kostas Skrekas.
Bulgaria and Romania are to sign a memorandum of cooperation in respect of the projects and undertake in-depth studies for their implementation, the press release says.
During the talks Hristov spoke about the main priorities in the work of his ministry. He said that the focus is on Bulgaria's active participation in the regional energy infrastructure projects, implementation of new technologies, increasing the share of green energy, and storage of energy. Dwelling on the recent commissioning of the Greece-Bulgaria gas interconnector, Hristov said that the efforts continue with the Greek partners on increasing the capacity of the facility.