Назад
Renewable energy sector in Bulgaria net profit grows by record-high 60.4% in 2021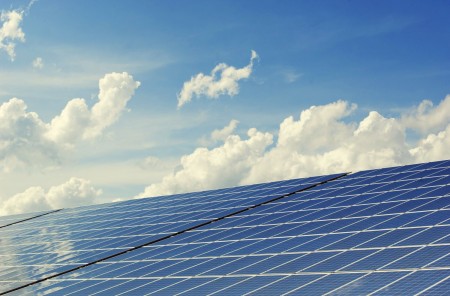 The renewable energy sources (RES) sector in Bulgaria earned EUR 284.5 million in net profit in 2021. Net profit grew by a record-high 60.4%, according to an annual report on the country's RES industry compiled by SeeNews and the Gugushev & Partners Law Office and published on Wednesday. The report includes a financial analysis for the period 2019-2021, a detailed review of the changes in the regulatory framework, and information on EU and national funding opportunities for RES projects.
The analysis covers 1,869 local companies designing, engineering, building, operating and maintaining power plants which generate renewable energy, and producing batteries, engines, turbines and other equipment for RES installations.
Due to growing demand for alternative energy sources and rising electricity prices, operating revenues in the RES sector soared by 41% to EUR 1.5 billion in 2021.
A total of 172 new RES companies were set up in 2020 and 153 in 2021. The level is almost the same as in 2008-2012, when RES investment activity in Bulgaria flourished.
After a year of unchanged employment in 2020, RES company employees increased by 3.1% to 5,058 in 2021. The segment of construction, engineering and design of RES saw the highest increase in employment, by 26.6% in 2021 compared with 2020. This confirms the growing interest in alternative energy sources over the last few years, experts say.
Wage costs incurred by RES companies went up by 18.5% in 2021. Social security costs rose by 11%.
Germany and Italy remain the leading sources of foreign investment in Bulgaria's RES industry. One out of three RES companies in the country has a German or Italian parent company. At the same time, not a single new investment was made by Italians in 2021, while Germans made one. The list of the top 10 RES investment sources is completed by Austria, Czechia, Greece, Luxembourg, Hungary, France, Cyprus and Turkey.