Назад
Fitch Ratings has affirmed Bulgaria's Rating at "BBB" with a Positive Outlook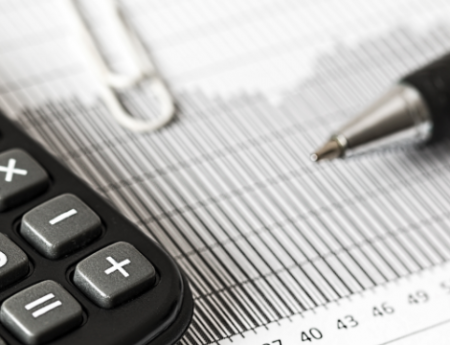 The international credit rating agency Fitch Ratings has affirmed Bulgaria's long-term foreign and local currency Issuer Default Ratings (IDR) at "BBB" with a Positive Outlook.
Bulgaria's ratings are supported by its strong external and public balance sheets versus 'BBB' peers and a credible policy framework, underpinned by EU membership and a long-standing currency-board. This is balanced by unfavourable demographics, which weigh on potential economic growth and government finances over the long term. The Positive Outlook reflects the prospect of euro adoption, which could lead to further improvements in external metrics. Despite political instability, the rating agency believes that the authorities remain committed to euro adoption as from 1 January 2024, with risks around the timeline mainly tied to meeting convergence criteria. Given high uncertainty about the inflation trajectory over the next two years, the risks of a delay in euro adoption beyond 2025 have increased. This is balanced against a clear commitment at the local and EU level to expedite the process.
Fitch Ratings expects this year's GDP growth to be 3.5% (previous review: 3.0%) due to better-than-expected performance in 1H22. In 2H22, solid performance of energy sectors and strong export growth should partially offset the negative impact of reduction in real disposable income and drop in investments. Unfavourable carry-over effects, and slowing private and public consumption will push next year's growth down to 1.4% (vs. 3.8% expected at the June review). Investments growth should pick up in line with the increased inflow of EU funds next year. Fitch Ratings expects growth to normalise in 2024 and return to about 3%.
Fitch Ratings has raised its average HICP inflation forecast to 13.1% in 2022 and 9.2% in 2023 from 11.8% and 6.0%, respectively, in June. It expects HICP inflation to remain in double digits throughout 1Q23 and to decelerate toward 5.5% yoy by end-2023. Food, energy and transport prices are the key inflation drivers. However, price pressures are also increasing in other sectors, especially services. The spill-over of high energy prices into non-energy components could limit the positive impact of the base effects next year and will likely push core inflation up.
Fitch forecasts the deficit to remain broadly unchanged in 2022-2023 at around 3.8% of GDP, in line with the current 'BBB' median. The caretaker government decided to extend the 2022 budget into 2023, keeping the expenditure and introduced measures unchanged. Fitch Ratings expects that the slower economic growth will result in lower tax revenues, while expected dividend payments from state-owned energy companies should keep total revenues broadly unchanged in 2023.
The main factors that could lead to positive rating action/upgrade are: progress toward eurozone accession, including greater confidence in Bulgaria meeting membership criteria and the likely timing of euro adoption; an improvement in economic growth potential, for example via the implementation of structural and governance reforms to improve the business environment and/or effective use of EU funds.
The factors that could lead to negative rating action/downgrade are: a significant delay in the timeline of eurozone accession due, for example, to a failure in meeting convergence criteria or adverse policy developments; a period of energy shortages in Bulgaria or in key trading partners, or increased risk of such a scenario that materially lowers growth prospects compared with Fitch's current expectation.
You can find the full text of the press release here.