BULGARIAN ECONOMY
National Statistical Institute reports 2.5% economic growth in Bulgaria in the first quarter of 2021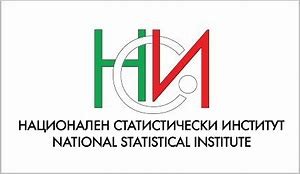 In the first quarter of 2021 seasonally adjusted figures for GDP show a decline of 1.8% compared to the corresponding quarter of the previous year and an increase of 2.5% compared to the fourth quarter of 2020.
NSI made no reference to the impact of the Covid-19 pandemic, which prompted Bulgaria to declare a State of Emergency on 13 March 2020, shutting down parts of its economy as it introduced social distancing and anti-epidemic measures.
The State of Emergency remained in force until 13 May 2020, when it was followed by the declaration of an epidemic, which has been extended repeatedly and remains in effect. Tighter restrictions introduced in November 2020 to stem the second wave of infections have been largely lifted in recent months.
According to the preliminary data GDP at current prices for the first quarter of 2021 is 27 054 million BGN. GDP per person is 3 912 BGN. GDP is 16 671 million USD and 2 411 USD per person using the average for the quarter exchange rate of 1.622815 BGN for 1 USD. In Euro terms GDP reaches 13 833 million EUR in total and 2 000 EUR per person.
The GVA generated by the national economy during the first quarter of 2021 amounted to 23 128 million BGN at current prices.
The share of agricultural sector in GVA of the national economy in the first quarter of 2021 is 2.2% and maintains its level compared to the same quarter of 2020. The Industry decreases its relative share in GVA of the national economy with 0.6 p.p. to 26.5%. The relative share of the value added of the activities in the largest sector of the economy - that of services, increased to the level of 71.3% compared to 70.7% in the first quarter of 2020.
For the final consumption expenditure , 84.1% of the GDP is used during the first quarter of 2021. Investments (gross fixed capital formation) form 13.9% of the GDP. The external balance (exports minus imports of goods and services) is positive.