ANALYSIS AND PROGNOSIS
World Bank cuts Bulgaria 2021 economic growth forecast to 2.6%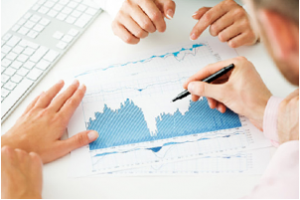 Bulgaria's economy was expected to grow by 2.6 per cent this year after shrinking by an estimated 4.2 per cent in 2020 as a result of the Covid-19 global pandemic, according to the World Bank's latest Global Economic Prospects report.
Economic growth in Bulgaria would speed up to 3.3 per cent in 2022 and 3.4 per cent in 2023, the report forecast. Compared to the January 2021 report, the World Bank cut its growth estimate for this year by 0.7 percentage points and the one for 2022 by 0.4 percentage points.
Bulgaria's growth was expected to be lower than the World Bank's forecast for the Central Europe sub-region, which in addition to Bulgaria includes fellow EU member states Croatia, Hungary, Poland and Romania.
The region is expected to grow by 4.6 per cent as a whole in 2021 and 2022, followed by four per cent in 2023, having recorded an economic decline estimated at 3.7 per cent last year.
That growth forecast was one percentage point higher for 2021 and 0.4 percentage points higher for 2022, compared to the January report. The World Bank said that the region's economic rebound was projected to be supported by a recovery in trade as activity improved in the euro area, while EU funds should help mitigate the weakness in investment.
Overall, the World Bank forecast in its baseline scenario that the global economy would grow by 5.6 per cent in 2021, 1.5 percentage points higher compared to its January report. It also estimated that the economic contraction in 2020 was 3.5 per cent, or 0.8 percentage points less than in the previous report.