SURVEYS AND ANALYSIS
Sofiaplan: The regions of Sofia with large businesses and office zones are developing faster than other city areas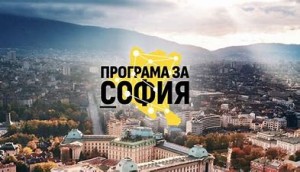 The municipal enterprise Sofiaplan has published an analysis of the current situation and tendencies in Sofia's economics. The analysis is part of an extensive study of the various aspects of the urban development of Sofia that will become the basis of "Plan for Sofia" – a plan for the integrated development of the city with the most high-priority projects in the following years.
The analysis shows that Sofia's GDP is growing faster than the country's, and the largest volume of foreign direct investment (28%) is allocated in the IT sector and outsourced services. Attention is also paid to the concentration of economically active population in the different regions of Sofia – the most economically active people live in Mladost (57.7 thousand) and Lyulin (61.8 thousand), and the least in Bankya (6 thousand) and Kremikovtzi (11.2 thousand).
According to the data, the dynamic development of services in recent years, and the emergence of large business and office areas in specific areas of the capital, lead to their outpacing development. For example, in Mladost, where there is a high concentration of class A office space and an inflow of foreign investments, over 13% of the revenues of the companies in the capital are generated. Another rapid development areas are Lozenets, Triaditsa, Vazrazhdane, Sredets and Vitosha. Other parts of the city have more residential function. Such is, for example, the Lyulin district, which has the largest population and number of economically active people, but concentrates less than 3% of the companies' revenues in Sofia.
The overview of Sofiaplan also includes an analysis of the strengths and weaknesses, threats and opportunities that lie ahead the capital. The points where the city can further develop its potential are attracting strategic investors who are a global leaders in their market; expansion and delineation of new high class business and office spaces; more serious connection of higher education institutions with the industry and high-tech companies; greater influence of Sofia on the corporate map in the region through finding and communicating competitive advantages over the other capitals; development of the promotion of Sofia as an investment destination, including good coordination with neighboring territories, etc.