NEWS FROM BCCI
AOBE plans to meet with the leaders of all parties and coalitions for which the sociological agencies give a chance to participate in the next parliament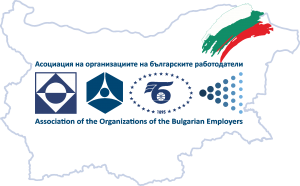 The Association of the Organizations of Bulgarian Employers (AOBE) plans to meet with the leaders of all parties and coalitions for which the sociological agencies give a chance to participate in the next parliament. The aim of the employers' organizations is to discuss Bulgaria's priorities for which the 45th National Assembly must work to improve the economic and social environment in the country.
Employers focus on the immediate introduction of e-government, maintaining the existing tax model, reducing the regulatory burden on business, reforms in the energy sector, abolishing the administrative definition of the minimum wage, and coordinating admission plans in schools and universities with the needs of the business.
There are three national priorities for AOBE, which are fundamental for improving the business environment in Bulgaria. These are the country's accession to the Schengen area and the Organization for Economic Cooperation and Development (OECD), as well as the introduction of the euro.
The representatives of AOBE are categorical that regardless of which formations will enter the next parliament, they must make efforts and work to solve common problems both economically and socially, in order for our country to catch up with growth and be more competitive.
The first 2 meetings were held on February 15 with the Bulgarian Socialist Party (BSP) and the Movement for Rights and Freedoms (DPS).