Назад
Start of construction works launched on the Bulgarian section of the gas interconnector Bulgaria - Serbia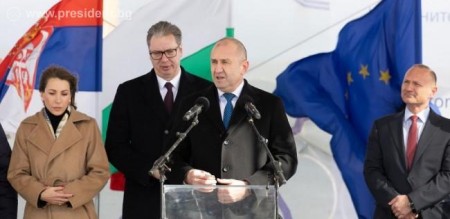 On 1 February, the construction activities on the Bulgarian section of the gas interconnector Bulgaria-Serbia have been inaugurated. Recognised as an EU Project of Common Interest, the Interconnector Bulgaria-Serbia (IBS) is the priority project of the Central and South Eastern Europe energy connectivity (CESEC) High-Level Group. The IBS is part of a broader process of diversification of gas supplies and a stepping stone for further enhancement of energy security in the region.
Bulgaria's President Rumen Radev and his Serbian peer Aleksandar Vucic attended the launching ceremony.
The 170-km pipeline between Novi Iskar in Bulgaria and Nis in Serbia should become operational by October 2023.